Skip to Content
Accelerated TMS: 5 Day Depression Treatment Plan
A Game-Changing Innovation for Rapid Relief of Severe Depression Without Traditional Meds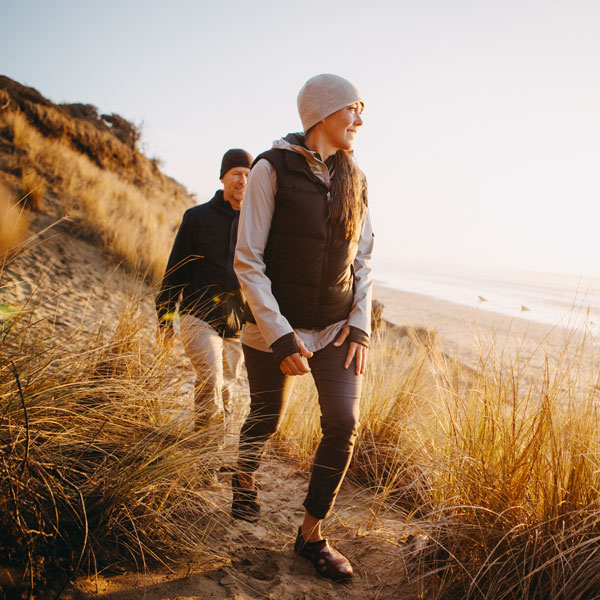 TMS THERAPY
Accelerated TMS: Successful for Rapid Remission from Depression
Texas Mind Science, a proponent of alternative mental health, is one of few practices nationwide offering an accelerated TMS protocol, and we're quite excited about the results. Where our standard TMS treatment is for 36 sessions over a 6-week period, the accelerated protocol involves 10 treatments a day for 5 days ("Accelerated TMS").
The SAINT™ Protocol, which was developed at Stanford University and published in the American Journal of Psychiatry, also utilized an accelerated treatment schedule. Stanford researchers found that "SAINT™ significantly reduced depressive symptoms and suicidal ideation in patients with treatment-resistant depression within 5 days, without negative cognitive side effects." Researchers found that, when using the SAINT™ Protocol, "78.6% of the participants in the treatment group were no longer depressed." Texas Mind Science does not purport to use the exact same software, hardware, or cloud computing as the SAINT™ Protocol. As of September 2022, the exact parameters used in these initial trials are unavailable to private clinics and have yet to be empirically validated in scientific journals.
Accelerated TMS is proving to have positive outcomes, especially in hard to treat cases (also known as "Treatment Resistant Depression"). Plus, the intensive 5-day plan makes it possible for those without a TMS center near them to travel to one of our locations and finally find relief from severe depression.
TMS is a proven alternative treatment for depression, anxiety, PTSD, and a number of disorders. Transcranial Magnetic Stimulation is a safe solution and approved by the FDA. If you've tried anti-depressants and SSRIs with mixed results and unpleasant side effects, please schedule a consult with our specialists to see if TMS is right for you. Thousands of depression sufferers who have tried everything, years of therapy and all manner of anti-depressants, are finding amazing outcomes with TMS. For many, it's the only approach that is effective against Treatment Resistant Depression.
Our cost for Accelerated TMS treatment is $650 per day. Standard TMS however is covered by most insurances, so please contact us to discuss your options and inquire about any special seasonal discounts.
While most practitioners treat conditions in an isolated way, following a cookie-cutter script to treat patient after patient, we've found that personalized and comprehensive treatment strategies yield far better results. The IOP is 100% tailored to you and your history — no two treatment plans are alike — so you can finally break through and find the long-lasting results you've been looking for.
How TMS Works
TMS therapy is a noninvasive procedure that uses magnetic pulses—similar to those of an MRI machine—to awaken parts of the brain underactive in people who suffer from depression.
It is pharmaceutical-free and performed at our offices in Flower Mound, Southlake and Richardson by clinical specialists. A typical full treatment course consists of sessions 5 days per week for about 6 weeks. As of 2021, TMS therapy is an FDA-approved alternative treatment for Major Depressive Disorder, Obsessive-Compulsive Disorder (OCD), and smoking cessation. However, we've also had fantastic success for individuals dealing with anxiety, insomnia, Post-Traumatic Stress Disorder (PTSD), panic disorder, adult ADHD, chronic pain, and even memory impairment.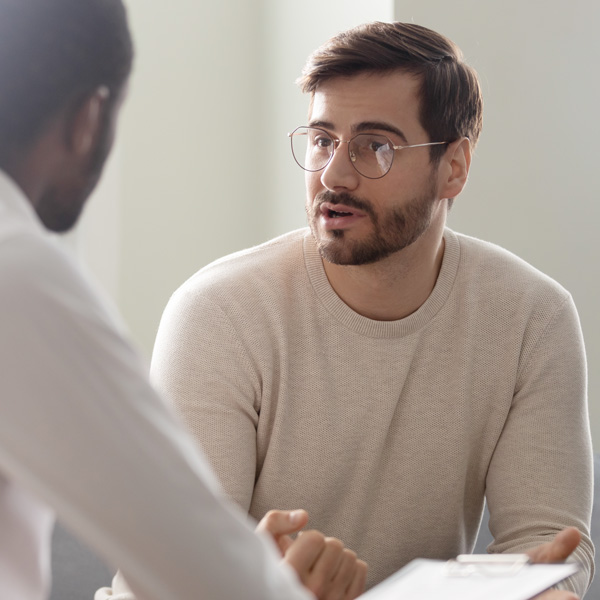 About Accelerated TMS
Accelerated TMS is a relatively new alternative schedule in lieu of the standard TMS course. This approach was most recently popularized at Stanford University, where researchers developed the SAINT™ protocol (Stanford Accelerated Intelligent Neuromodulation Therapy™), which involved 9 minute sessions, once per hour, for a total of 10 sessions per day for 5 consecutive days. The SAINT™ protocol also used a functional connectivity MRI ("fcMRI") in order to best place the TMS coil in order to best inhibit a deep structure of the brain called the subgenual cingulate cortex.  The results were that 90% of participants experienced remission. While the SAINT™ protocol is currently unavailable outside of clinical trials, we are able to offer Accelerated TMS, which also utilizes 10 sessions per day for 5 days. The most common side effects reported are temporary fatigue and headaches. Neuroscientists are quite encouraged by the option for faster treatments with even better results, given that standard TMS in most clinics ranges from success rates in the 50-80% range.
Am I A Good Candidate For Accelerated TMS?
The 5 day program is recommended in general for several situations, however please call us to determine if it is right for you. Traditional TMS requires daily sessions, so you must live near a practice and be able to drive there daily for 6 weeks, and then several more sessions over the next few weeks. This can be impractical, so the 5 day treatment, while intense, could be right for you. The side effects are the same as standard protocol. Some patients and psychiatrists prefer the standard schedule as it can be customized to a much more personal level.
Pros:
Remission or significant reduction in depression can be achieved in less than a week
Drug Free
Results for many are more dramatic than standard TMS schedule
If remission isn't achieved, the sufferer knows that TMS isn't the right solution without an 8 week commitment and can seek other alternatives in our practice like ketamine treatment.
Cons:
Not covered by insurance
Cost prohibitive for some ($650 per day)
Difficult to regulate sleep for insomnia sufferers
Possible temporary mild headaches or fatigue
Still considered to be experimental, meaning all side-effects have not been fully explored
Additionally, any TMS treatment may not be recommended for individuals with:
Metal in and around your head (fillings, braces, or other types of dental implants are fine)
Implanted cardioverter defibrillators
Epilepsy
Vagus nerve stimulator
Call or contact us today to find out if the Accelerated TMS program is right for you, or any of our other alternate depression treatment options including standard TMS, ketamine, and/or our comprehensive program.
DISCLAIMER: SAINT™ is a trademark of The Board of Trustees of the Leland Stanford Junior University ("Stanford") and has exclusively licensed such mark to Magnus Medical. Texas Mind Science is neither endorsed nor licensed by Stanford or Magnus Medical, nor claims to be offering the SAINT protocol as prescribed by Stanford University et. al. or Magnus Medical.
---
What Should I Expect During Accelerated TMS Therapy?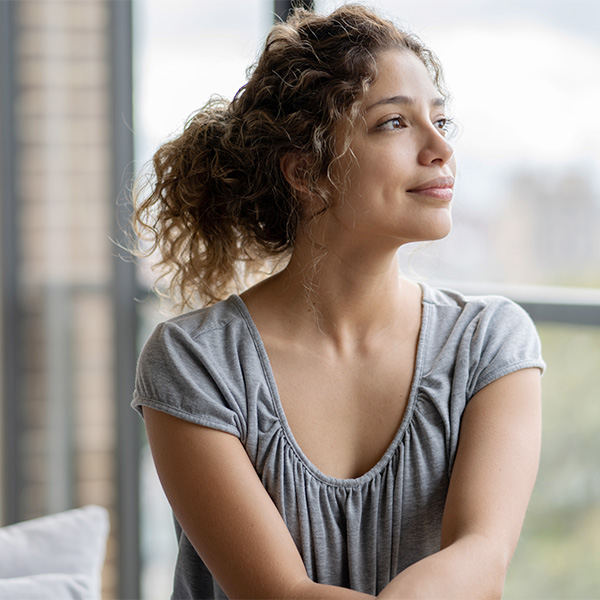 Our team initially determines the exact location of the DLPFC in your brain (every brain is a bit different).
TMS therapy is non-surgical and does not require anesthesia sedation. During your session, you sit in a comfortable chair with the TMS equipment positioned at a specific point on your head. Most patients report a light tapping sensation on their forehead, but it is not painful. We are with you during every single treatment session and are always available should you have any questions or concerns. In between sessions, you are free to either lounge in our office, run errands, get some work done, or spend time with loved ones.
TMS doesn't cause any disruptive side effects. Some patients report temporary, mild headaches after their sessions. However, you can drive yourself to and from your appointments. Other patients may experience mild facial movement during the stimulation, which ceases immediately once the treatment is over.
Request an Appointment at Any of Our Locations